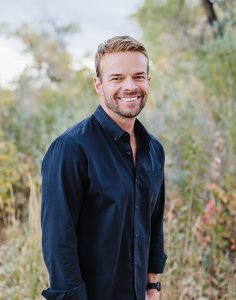 Dr. Brandt Jones is a Colorado native. He grew up in Denver, where he attended John F. Kennedy High School. He received his Bachelor of Science degree from Brigham Young University in 2001 and received his DDS degree from the University of Colorado in 2005, graduating with honors.
Advanced Dental Training
Since he began practicing dentistry, Dr. Jones has completed hundreds of hours of continuing education courses, ensuring that his patients receive the most comprehensive and advanced dental care available. Dr. Jones received the title "Best of the Best" in Douglas County in 2012, 2013, 2015, 2017 and 2018 from the Colorado Community Media and his loyal patients.
Active Dental Memberships:
Dr. Jones lives in Castle Rock with his four children: Tanner, Ava, Brody and Benson. He loves mountain biking, dirt biking, snowboarding, playing volleyball and having fun with his kids.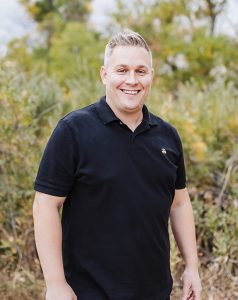 Dr. Michael Zendig grew up in Evergreen, Colorado, where he attended Evergreen High School. He obtained his commercial aviation degree while interning for Northwest Airlines and then graduated from the University of Pennsylvania School of Dental Medicine in Philadelphia, Pennsylvania, in 2012, receiving his DMD.
Dr. Zendig attended a General Practice Residency at Denver Health Hospital, where he enhanced his skills in oral surgery, root canal therapy and gum surgery, as well as developing a passion for surgical dentistry. Prior to joining the Oakwood Dental team, he was in a group practice in Aurora, Colorado.
Dr. Zendig, his wife (Rachel) and their daughter (Rowen) moved to Castle Pines, Colorado, where he sought to join a practice that aligned with his desire for perfection and is also located within a community he loves. They welcomed a baby girl, Maren, in November 2020. When he is not practicing dentistry, Dr. Zendig enjoys traveling, skiing, hiking and spending time with his family.
Active dental memberships: